Photo courtesy of Angsana
The Angsana Laguna Phuket is a hotel that caters to the modern traveller who seeks style and authenticity. The luxury provided by the beautiful environment, azure ocean, large swimming pool, and eye-catching houses and accommodating rooms could only be supplemented by exquisite cuisine. With that in regard, the Angsana Laguna already provides a foundation of eight restaurants with Chefs to present their dishes and represent diverse nationalities.
With that, the Agnsana Laguna is proud to welcome two new chefs who are specialists in their fields. Welcoming Italian Chef Giordano Roscini and Indian Chef Sunil Kumar, they display their culinary skills in their own styles. With their introduction, the experience of taste will be elevated for guests who desire tantalizing delicacies alongside the mesmerizing view of the ocean and the warmth of the setting sun.
Chef Giordano Roscini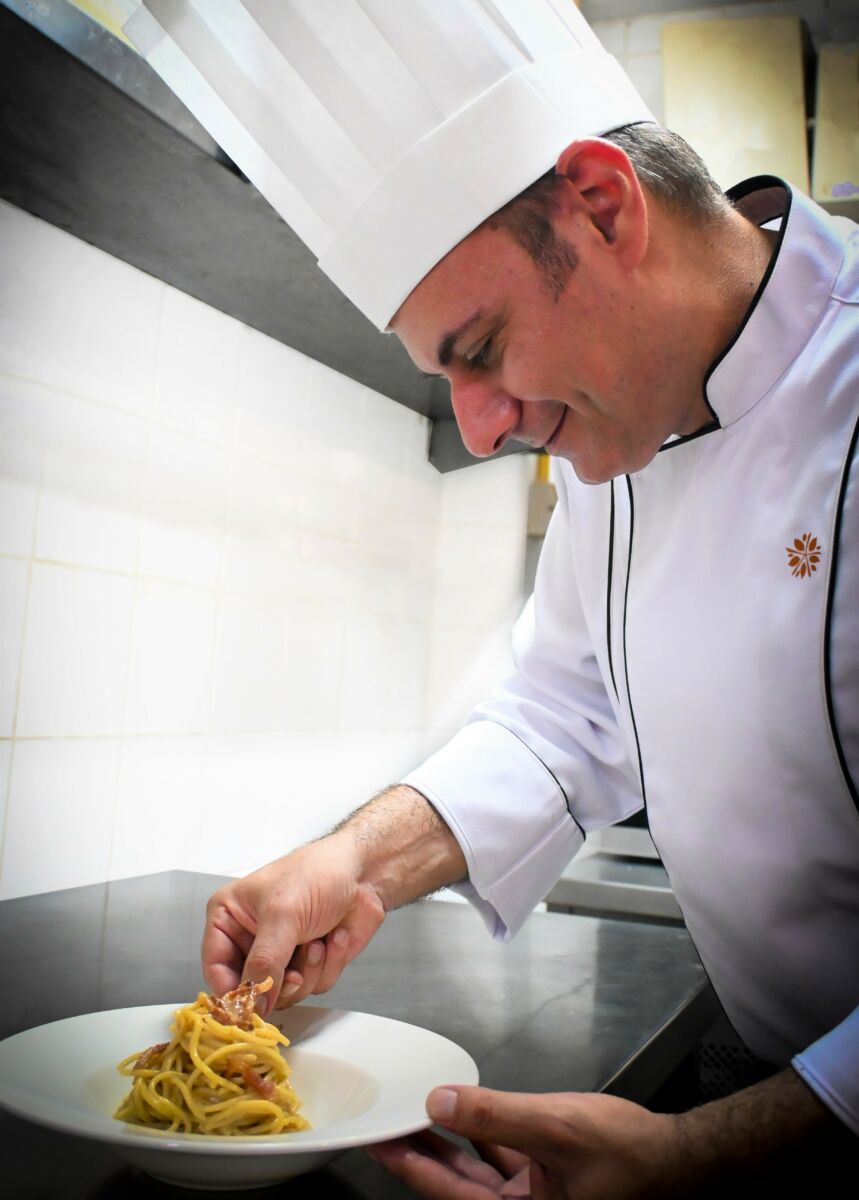 Chef Giordano's culinary journey began in Italy, intensive practices at such young age prepped him for a career in hospitality industry. With an illustrious career spanning 18 years in international fine dining restaurants, including prestigious Michelin-starred kitchens and renowned hotels and resorts in countries around the world.
Anders Dimblad, Area General Manager of Angsana Laguna Phuket, said…
"We are delighted to welcome Chef Giordano to our Angsana family. His culinary expertise and dedication to crafting genuine Italian and Mediterranean flavours will undoubtedly resonate with our guests, creating an exceptional dining experience."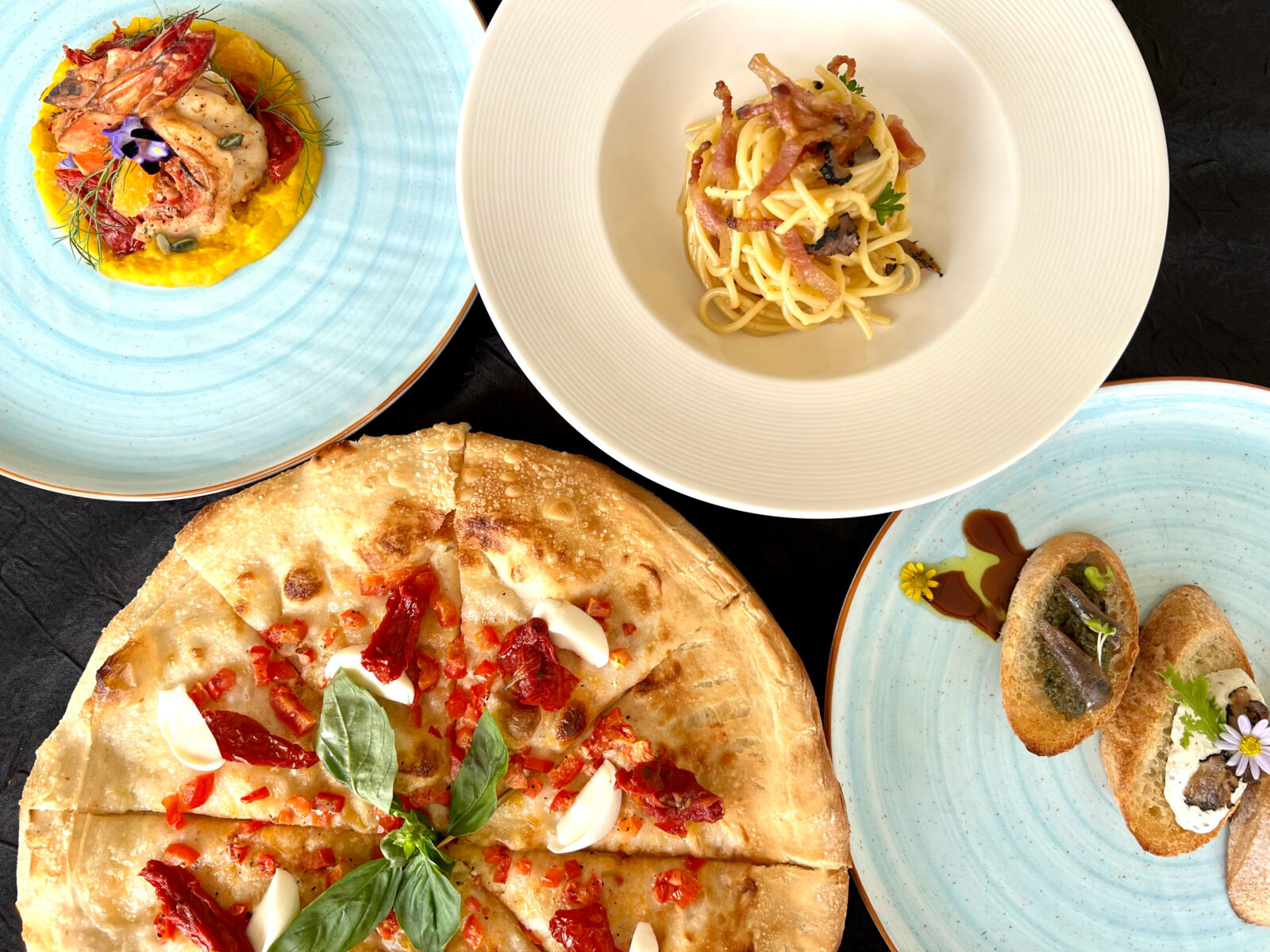 Drawing inspiration from his Michelin-starred background, Chef Giordano will introduce a new dimension to Azura's culinary offering, captivating patrons with a selection of innovative dishes and artful presentations. From the enticing Antipasti to the perfectly cooked Pasta dishes and decadent desserts, each dish will reflect Chef Giordano's passion for perfection and his commitment to sharing the true essence of Italian and Mediterranean through culinary artistry.
Chef Giordano adds…
"I am thrilled to be part of the Azura team, to share my passion with the guests and look forward to creating memorable dining experience that evoke all flavours"
With that, The warm ambiance of the Italian restaurant, Azura, as the sun sets over the tranquil beachfront and is surrounded by the soothing sounds of waves would be complemented by the signature cuisine that Chef Giordano highlights. Two of his dishes include the 'Pappardella al Cinghiale' featuring homemade pasta combined with the richness of wild boar ragu sauce and the 'Chef's Giordano Signature Tiger Prawns' that are gently sautéed, presented elegantly atop a bed of mashed pumpkin with a touch of delicately roasted pumpkin seeds.
Allow the mellow and flavourful mediterranean vibe to emcompass the beachfront with Chef Giordano's attention to detail for authentic Italian food and masterfully crafted culinary experience.
Chef Sunil Kumar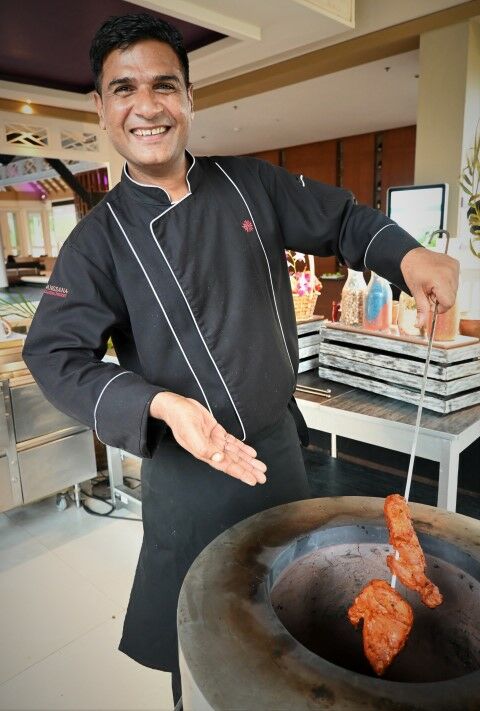 Beginning his specialization at the Centaur Hotel in New Delhi, then moving to the renowned 5-star property Hotel Park Plaza, Gurgaon, followed by the Jaypee Hotel & Convention Center, Agra, and then as the Chef De Partie at another distinguished 5-star property, The Grand, he demonstrated exceptional leadership and a penchant for innovation.
In his previous role at the globally recognized Hotel Galaxy Macau, he embarked on an enriching journey over a decade, showcasing his culinary artistry and creating high-quality dishes. Chef Sunil is a master at blending the rich flavours of Mughlai cuisine with the vibrant spices of southern curries. With exceptional culinary talent, he brings to the table a delightful fusion of diverse Indian cuisines.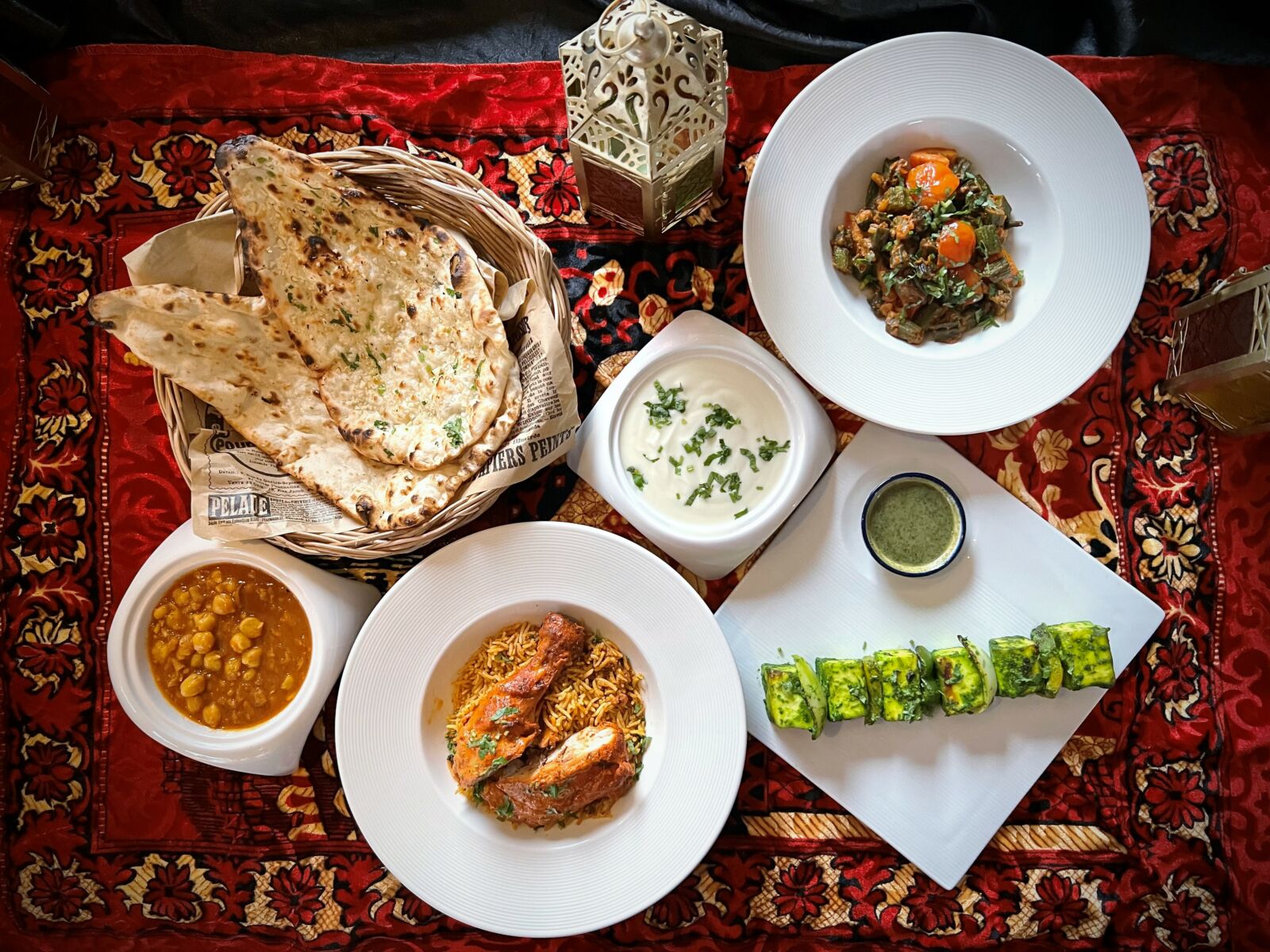 Masterfully creating traditional Mughlai delicacies like succulent kebabs, creamy kormas, and aromatic biryanis, he specialises in adding intricate layers of flavours and spices. We welcome you to come to the Angsana Laguna Phuket and indulge in the rich flavours of Indian cuisine with Chef Sunil.
Chef Sunil's expertise in Indian cuisine will add a delectable touch to the resort's diverse culinary landscape. Guests can anticipate extraordinary dining, relishing the authentic Indian flavours and aromas meticulously crafted to create a memorable experience.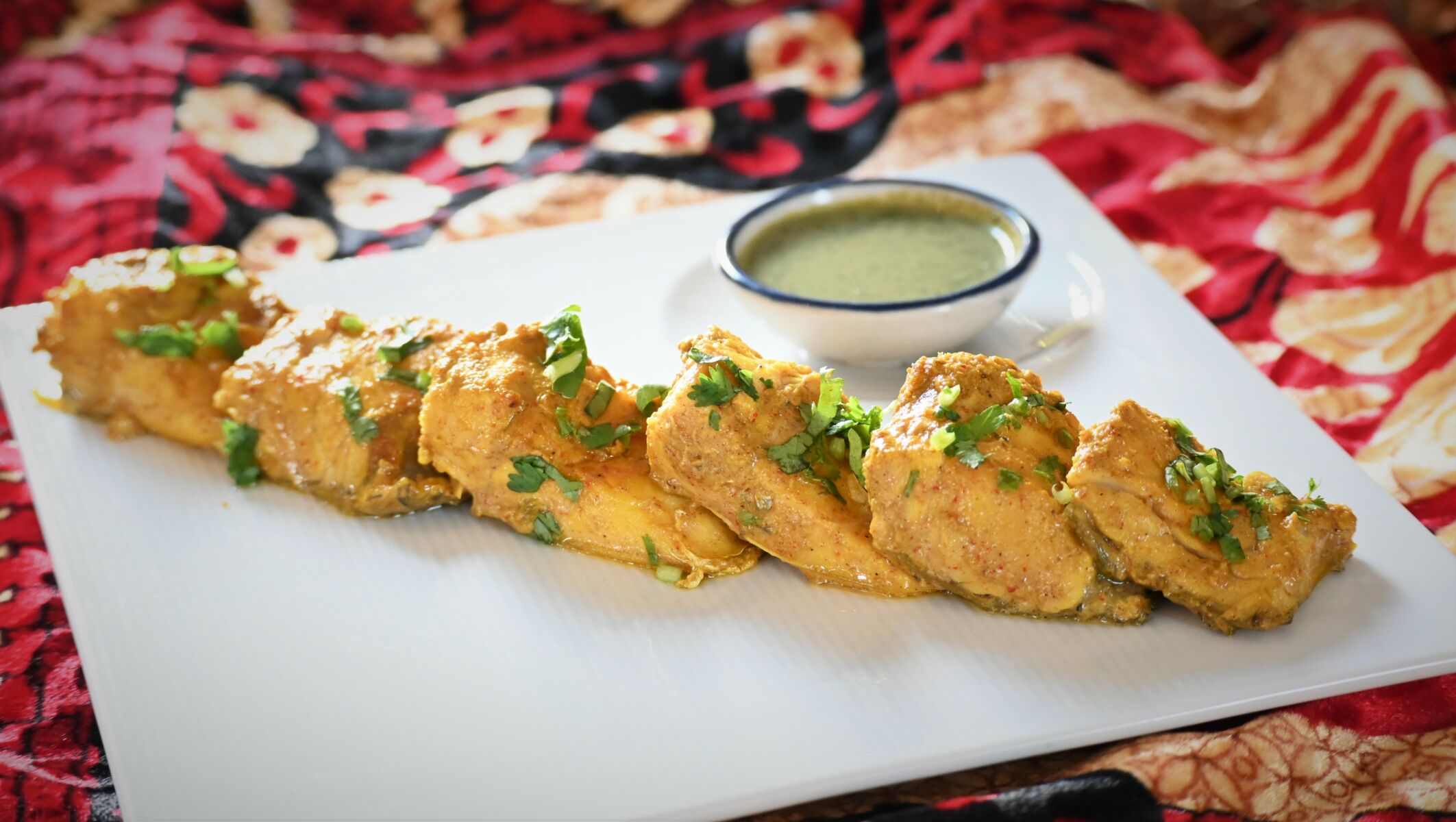 Chef Mirko Cappa, the Executive Chef at Angsana Laguna Phuket, said…
"We are delighted to welcome Chef Sunil Kumar to our culinary team, 'with his profound knowledge of Indian cuisine and dedication to culinary excellence, we are confident that Chef Sunil will create an unforgettable dining experience for our guests."
Savour the heritage of Indian cuisine and allow Chef Sunil to work his magic as his masterful fusion of Mughlai and southern curries promise to leave a lasting impression.
Press Release
Featured hotelsFoodPhuket NewsPress Room