Image courtesy of The Phuket News
Phuket's Patong Municipality announced a partial closure of Nanai Rd, starting from today till August 5, for resurfacing amidst the persistent traffic challenges caused by ongoing flood works in Phra Metta Rd.
The resurfacing work, expected to span a period of two weeks, prompts the necessity of one-way traffic regulation at separate sections of Nanai Rd. The municipality confirmed this measure has been taken to facilitate smooth paving of the Nanai Rd.
To ensure a seamless traffic movement across the town, the defined segments of Nanai Rd are to be made one-way from 8.30am to 4.30pm during the specified periods while the work continues. The local municipality however warned that the one-way closures might experience changes with the progression of work.
The public is requested by the Municipality to refrain from using the impacted routes and make thoughtful travel plans during this period. The restriction specifics are broken down as follows: traffic will be one way along the northern section of Nanai Rd to Soi Banzaan from today until next Wednesday. Subsequently, from July 27 to July 31, a one-way traffic regulation will be enforced between Siriraj Circle and Soi Nanai 8. Commencing from August 1 till August 5, the traffic will follow a one-way direction from Soi Nanai 8 to Soi Banzaan Market.
In light of these disruptions, the municipality shared plans of opening Phra Metta Rd past the wastewater treatment plant for small vehicles to pass. An official apology was also issued by Patong Municipality for any inconvenience caused during the ongoing work.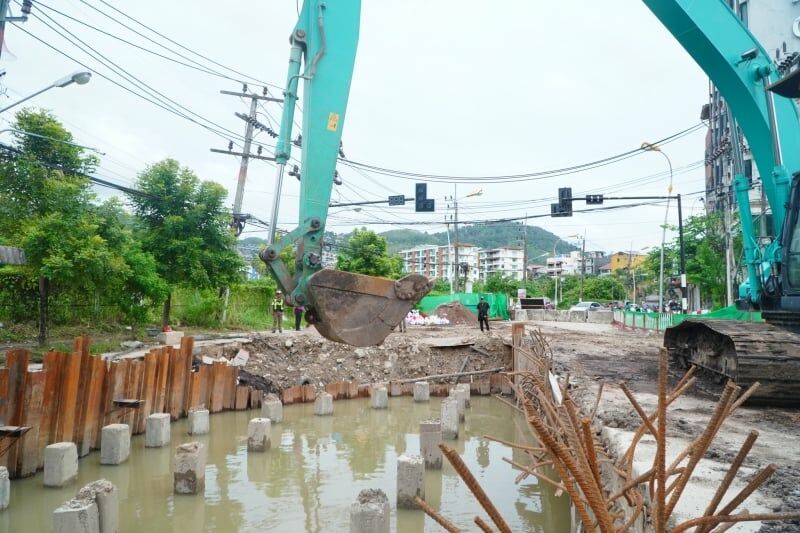 This resurfacing initiative on Nanai Rd runs parallel to the continuous installation of flood-prevention drains on Phra Metta Rd. The affected section of the latter, stretching from Soi Banzaan to Soi Nanai Ruamjai, was entirely closed off to traffic on June 20.
In light of these developments, Patong Mayor, Chalermsak Maneesri inspected the progress of work on Phra Metta Rd recently. As per current estimates, the works on Phra Metta Rd are scheduled to continue until August 26, reports The Phuket News.