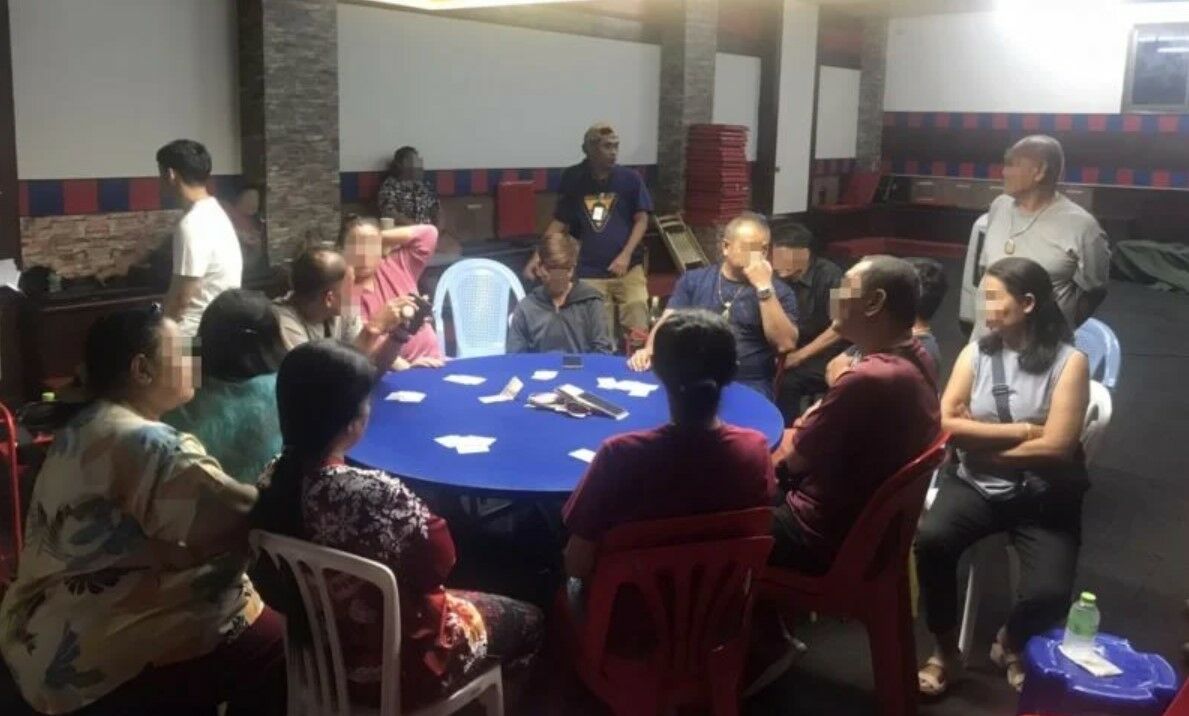 Photo courtesy of The Phuket News
In Phuket Town, an underground casino located in the basement of an abandoned shopping centre has been raided by police, resulting in the arrest of 15 gamblers. Officers executed the raid on Tilok-U-Thit 1 Road at approximately 10:50pm after receiving a tip-off about illegal gambling activities taking place beneath a snooker venue operating at street level.
Upon entering the premises, the police team, led by Col Thepanom Suwanarat, discovered 15 people gathered around a large table, engaged in playing cards. The police proceeded to seize US$655 in cash, 72 plastic playing cards, three CCTV cameras, a CCTV recorder, and a computer monitor as evidence.
The arrested individuals were subsequently taken into custody to Phuket City Police Station. Udomsak Sirithorn, who was found dealing cards at the time of the raid, will face charges for organising the illegal gambling event. The remaining 14 suspects are set to be charged for participating in the illicit activity, reports The Phuket News.
No further information about whether the suspects had any prior involvement in illegal gambling has been released. However, the swift actions taken by the police to follow up on the tip-off and apprehend the suspects demonstrate a commitment to cracking down on illicit gambling operations in the region.