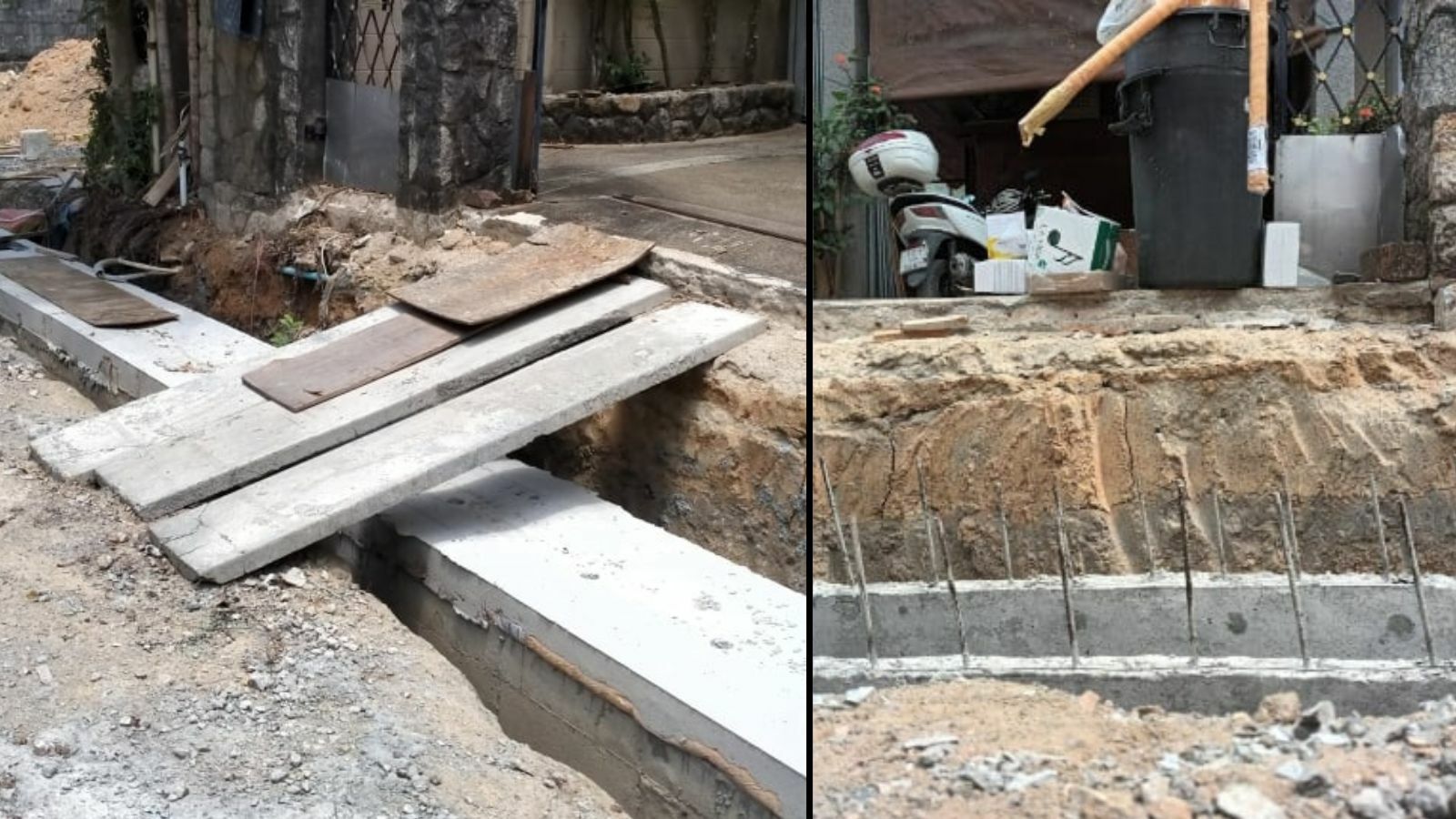 Image courtesy of The Phuket News
A long-term expat residing in Rawai, Phuket, is struggling to access his home after the local municipality's paving project left his driveway with a vertical drop of nearly 1 metre. Australian-born British national, Brett Masters, has lived in the area for 18 years and in his current house for the past eight.
Before the paving project began in late December, the 58 year old expat's driveway was almost perfectly level with the street. However, the installation of new roadside drains has resulted in a significant vertical drop at the edge of his property line. Upon returning from a holiday, Masters and his girlfriend found it nearly impossible to enter their home.
Following discussions with the contractor, concrete slabs were placed as a temporary ramp to access the property. However, the arrangement remains precarious and unsafe. Masters contacted Rawai Municipality to address the issue but was met with resistance and denial of responsibility.
Despite his background as a general contractor in construction, Masters' suggestions for a simple and cost-effective solution were dismissed. Instead, the civil works officer advised Masters to alter the gradient of his driveway at his own expense.
The situation has escalated, with the support pillar for Masters' fence beginning to crack, and the boundary fence wall at risk of collapsing. The estimated cost to rebuild the wall and driveway, and install a new gate, is around 250,000 baht (approximately US$7,500).
Masters has sought legal assistance, but two lawyers have shown no interest in taking up his case. He has now decided to go public with his predicament to warn others of the potential consequences of property ownership in Thailand. Masters is open to serious suggestions that might help restore safe access to his home and can be reached at bmasters150665@gmail.com, reported The Phuket News.