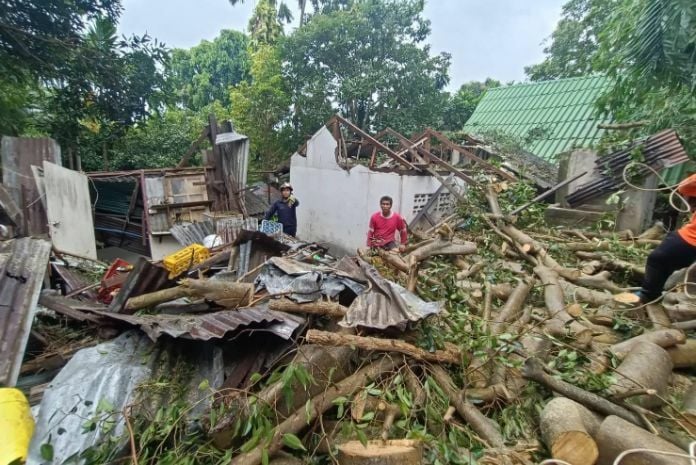 A storm of fierce rain and wind caused several large trees to fall down and plunder 3 houses in Patong on Phuket's west coast yesterday. No injuries were reported, and staff from the local Disaster Prevention and Mitigation office arrived to cut and remove the trees from the area.
But photos by The Phuket Express revealed that the houses were reduced to rubble, with roofs blown off and parts scattered everywhere. Patong's authorities have not yet revealed how much financial damage the storm yesterday caused.
This news comes as Thailand officially begins its rainy season today. A low pressure cell from upper Vietnam is expected to cause heavy rain and potential flash flooding in 36 provinces in the kingdom. Weather reports have warned today of thunderstorms on the Andaman coast, as well as tall waves. In Phuket, Krabi, and the Andaman coast, it usually starts raining from mid April to October and November. But Phuket's wettest months are September and October.
Phuket's wettest months are September and October. When it rains, it pours. The strong south westerly winds usually make the west-facing beaches unswimmable for the duration of the monsoon – many tourists drown off these coastlines each year so take the red flags and warnings from the lifeguards seriously.
Check out the video below to learn more about Thailand's wet season.
SOURCE: The Phuket Express